Pony Paddocks
Featured Land for Sale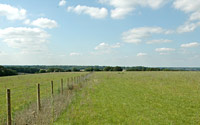 Land for Sale near London
A unique opportunity to own a parcel of lush grazing land located just under 24 miles from the City of London within the affluent county of Hertfordshire. For sale freehold as a whole or in lots.

Vantage Land - 01727 817 484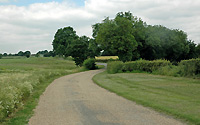 Land for Sale near Birmingham
A rare and desirable opportunity to purchase a block of strategic land superbly located just 8 miles from Birmingham City Centre. Available freehold as a whole or in lots.

Vantage Land - 01727 817 484
Pony paddocks are effectively a small acreage of grazing land. Such land is often a small "off cut", that is suitable for nothing more than keeping a horse on. A rule of thumb is one horse per acre, but thanks to a pony's smaller size they require land from just half an acre.
On the face of it one would think pony paddocks should be cheap - but thanks to high demand from horse owners pony paddocks are amongst the most expensive grazing land per acre and are in high demand and short supply.
An average price for a pony paddock would be well over £10,000 per acre, or twice the highest average price of your grazing land. If it was located in a des-res horsy area, such as the New Forest or Surrey, then the cost could be as high as £30,000 per acre.
Ponies are defined as a small horse under 14.2. As a more hardy breed, they can be happily kept all your round grazing in a field, negating the need for stables. Stables are not such a necessary requirement for a pony. Maintenence is therefore low, with regular visits and hay for the winter required.
Related Articles: